I've decided that it's not that I can't take decent garden pictures, it's that a) I should get them on disc in stead of hard copies and b) my scanner sucks. So I've put a few pics taken a month ago under the cut of the garden, and one of my kitten, Hope. D'aww.


I mentioned a while back that I watched two front crash and later we had tornadoes in the area? Here are two pics from that night: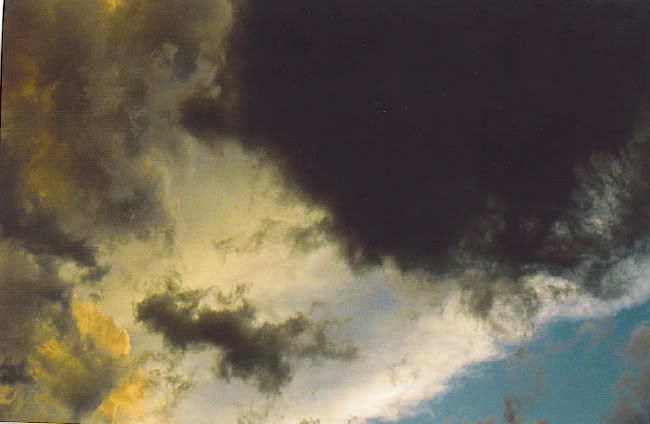 The sky was SO BLUE. And then, BAM. Yellowy-green. All the birds went quiet for a bit, which isn't indicative of goodness. We just had minor wind damage from this one.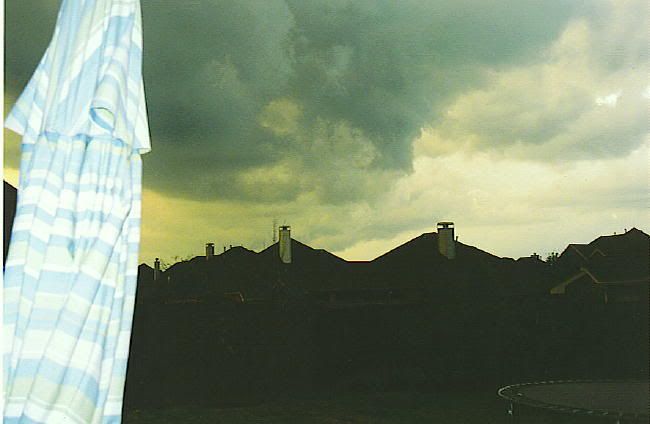 The first pic was taken from the front of my house, and this one was from the backdoor. By the time I walked through the house to the back, the system had circled the whole area. (That's like... many many miles. Yeeps.)

Rule of thumb for people not from here: if the sky is the color of a bruise, get into the most interior room of your house, preferably a small bathroom or closet. (Structurally the safest.)

And again, the actual photos in my hand are so nice! But my scanner made them all fuzzy and discolored. Bah. Garden!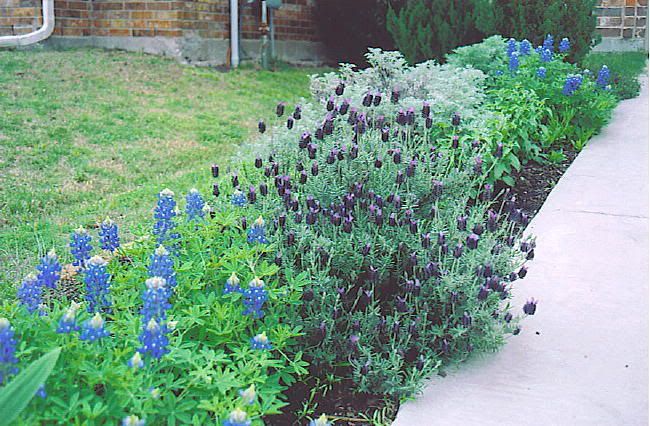 Blue plants in the foreground are bluebonnets (State flower) and the purple flower is a Spanish lavender.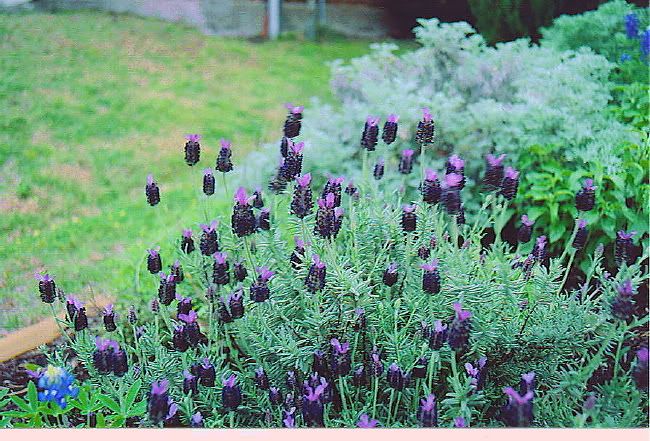 Here's a closeup. I like how this variety looks like bunny heads. Hee! The silver/grey plant in the back with threaded leaves is that old standby, Powis Castle artemisia. (Wormwood.) One of my most favorite plant smells, too.

And finally, KITTY!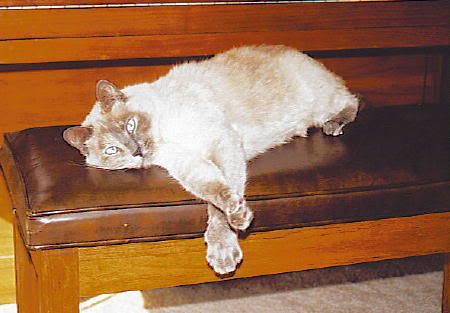 And because I'm procrastinating (we had another major storm roll in last night and blow my climbing rose off the house again, and I need to get a copper pipe trellis installed to keep it from DYING, omg. *cries*) I have a poll under the cut. MP3 A GO GO!!